Bubble gum sigma mixer
Application and introduction of Bubble gum sigma mixer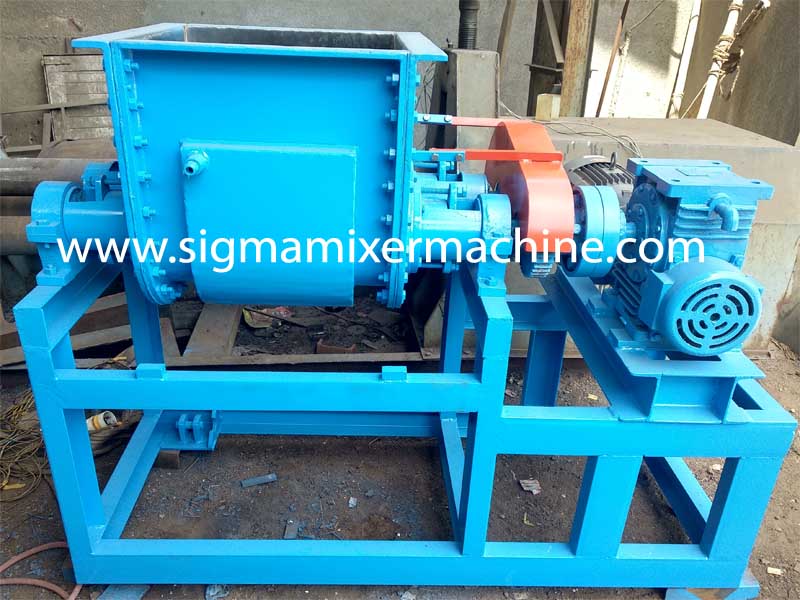 bubble gum Sigma mixer is an widely used mixing machine ,with strong mixing blade and motor ,mainly for high viscous materials and slurries, It with special Z blade ,and a U shape chamber with cover , Two blade rotating with different speed ,one is slow and one is quick .two speed producing an high forced power to the materials to make the materials well mixed and stable uniformed.
The sigma blade mixer is widely used on many areas which are suitable for hard and high viscous materials .like food industry, plastic, rubber ,and chemicals.
Bubble gum chewing gum sigma mixer is an very necessary equipment for bubble gum and chewing gum
production ,It is working with high efficiency and low energy cost . and vacuum system and screw extruder device is guaranteed the quality and purify.
Product Introduction:double sigma mixer for BMC
double sigma mixer for BMC is widely used in many fields. For example, it suitable for make carbon fiber, construction adhesives, silicone sealant, silicone rubber, bubble gum, chewing gum, cellulose, and is also used in batteries, ink, pigments, dyes, pharmaceuticals, resins, plastics, rubber, cosmetics and other industries.
There are four kinds of Double sigma mixer: Vacuum kneader, pressure kneader, atmospheric
Model

Capacity (L)

Power (kw)

Rotating speed rpm

Vacuum degree( Mpa)

Weight

Jacket

MSM-5

5

0.75

33/23

-0.094

300

Customized

MSM-10

10

1.1

33/23

-0.094

400

Customized

Msm-50

50

3

45/23

-0.094

600

Customized

MSM-100

100

7.5

35/22

-0.094

1200

Customized

SM-300

300

11-30

37/21

-0.094

1600

Customized

SM-500

500

15-37

35/25

-0.094

3000

Customized

SM-1000

1000

22-90

35/25

-0.094

4500

Customized

MSM-1500

1500

22-90

30-16

-0.094

5800

Customized

SM-2000

2000

30-110

30/16
1,003 total views, 1 views today