Resin Manufacturing Plant
Minimum Order Quantity: 1 Unit
Batch Size: 500Kg, 1000Kg,1500Kg, 2000Kg, 3000Kg, 4000Kg, 5000Kg, 6000Kg, 7500Kg
Capacity: Upto 7500kg
Automatic Grade: Automatic, Semi-Automatic
Design Type: Customized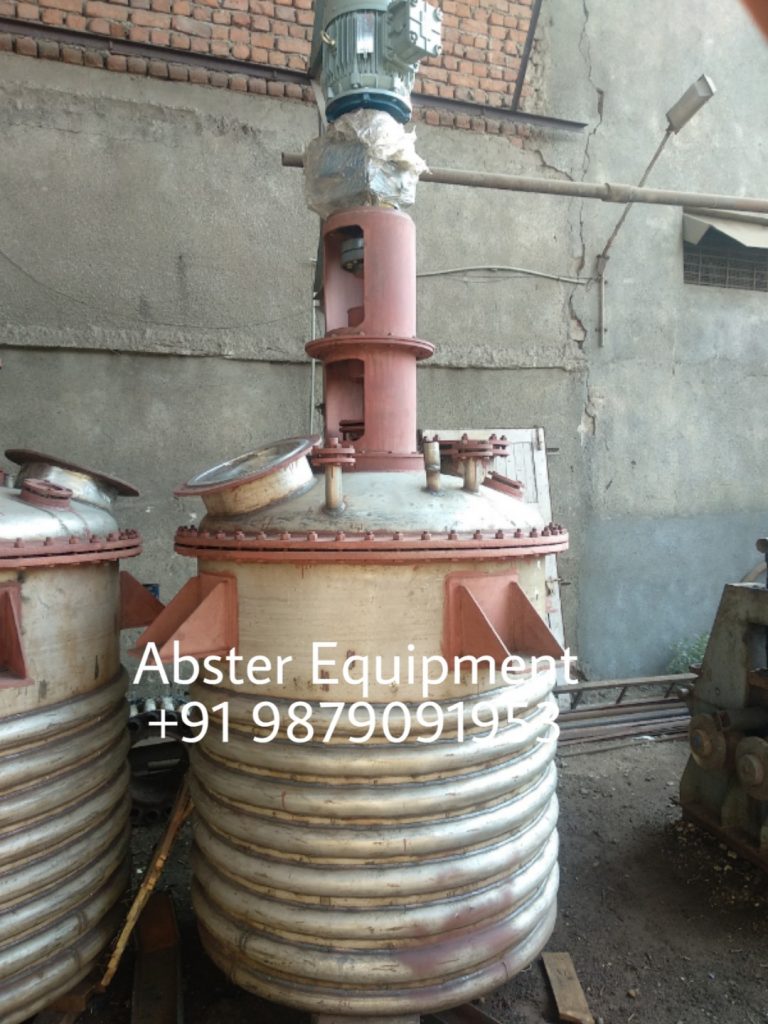 Abster equipment is one of the leading and trusted manufacturers, exporters of Resin Manufacturing Plant. Our product process reactor is used for Resin Manufacturing. We are engaged in manufacturing and exporting an optimum quality range of Process Reactors that finds usage in solvent & fusion process for making Alkyd, UF, MF and Phenolic Resins. In this product range, we offer reactor plants such as cooking vessels, reflux condensers, total condensers, separators, receivers and thinning vessels in various technical specifications. Our quality-approved reactors are also used in industries such as chemical, food & beverage and others. Quality tested grades of stainless steel, hastelloy, titanium and nickel, among others are utilized in the fabrication of these equipment.
Features
Easy and safe operations
Study construction
Leak proof
Longer service life
Easy installation
Excellent surface finish
offers proven processes and equipment for resin manufacturing plant  the following products:
1. Alkyd Resins plant
2. Polyester Resin plant
3. Esterimide Resin plant
4. Phenolic Resin plant
5. Amino Resin plant
Polymer Emulsion Manufacturing Plant
Polymer Emulsion Manufacturing Plant
1. Furane Resins
2. Epoxy Resins
3. Polyurethane Resins
4. Binder for Printing Inks
Polyurethane resin
1. Plasticizers
2. Molding Compounds
3. Acryclic Resins
4. Polymer Emulsion
Resin Plant, Alkyd Resin Plant, Polyester Resin Manufacturing Plant, Polyster Resin Plant, PVA Emulsion Resin Plant, Epoxy Resin Plant, Phenol Formaldehyde Plant, Clorinated & Silicone Resin Plant, Melamine Formaldehyde Plant manufacturer in India.