clay kneading machine/ clay mixing kneader / sigma mixer
200L hydraulic tilt z arm machine with vacuum/jacket heating kneader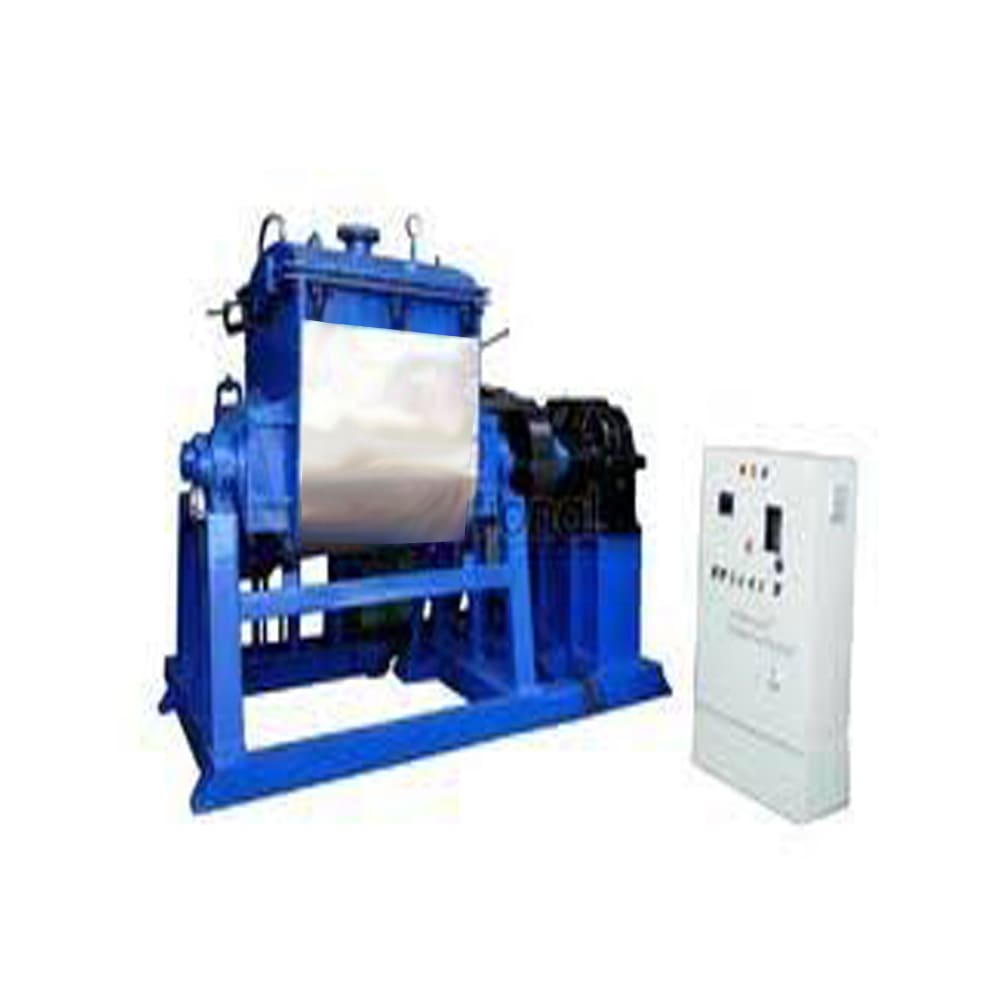 Multi-Function Vacuum Kneader Machine
In the past, plasticine manufacturers need different dough mixer for different material's production. When they were intended to expand the range of product varieties, they need to buy another mixer which they thought it's not so economical.
In a view of this fact, we have researched and developed a new dough kneader that can be used for various Plasticine products' manufacturing. Besides, it's suitable to other industry too.
Applications
Kneader is widely used in high viscosity and high elastic-plastic material such as chewing gum, bubble gum, toothpaste, plastic, rubber, silicone rubber, dyes, pigments, inks, food gum base, pharmaceutical agents, architectural coatings, carbon, fiber, high viscosity sealant, neutral glass glue, aluminum silver paste, Pulp, cellulose, battery paste, silicone resin, cosmetics, neutral or acid glass cement, paper pulp, medicine, resin, plasticine, BMC/CMC and others industries.
| | |
| --- | --- |
| Model | Vacuum Kneader |
| Full volume | 200L |
| Brim  trough size(L*W*H) | 650*650*600mm |
| Trough material | Inner shell: Stainless steel#304 & 8 mm steel plate |
| | Jacket: Carbon steel Q235 coated with heat resistant paint & 6 mm steel plate |
| | Outer shell: Stainless steel & 1 mm steel plate |
| Heating method | Electric heating |
| Agitator shape | Sigma type |
| Agitator quantity | 2 |
| Agitator rotating direction | Opposite direction |
| Agitator Rev | 45/33rpm |
| Radial clearance between agitator and hopper inner surface | 2±0.5mm |
| Axial clearance between agitator and hopper wallboard | 1.5±0.5mm |
| Discharge way | Hydraulic tilt |
| Main motor power | 11KW |
| Overall size(L*W*H) | 2100*1250*1350mm |
620 total views, 2 views today