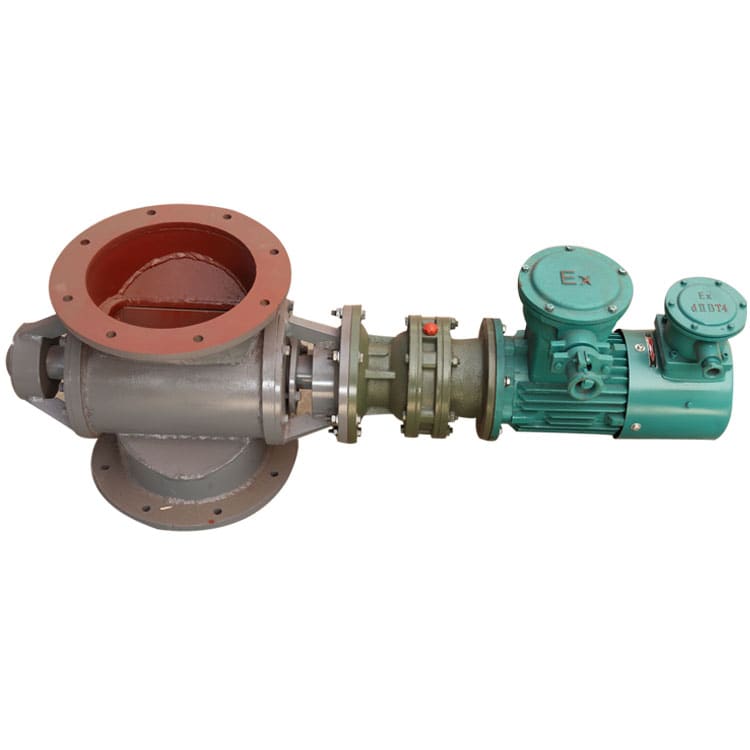 Rotary Airlock Valves are a type of rotary feeder and are often referred to simply as a Rotary Airlock or Rotary Valve. They provide feeding and metering functionality of a standard rotary feeder but their primary duty is to maintain pressure and provide an optimal airlock seal between different product conveying transitions, such as gravity to pneumatic conveying lines. An optimal airlock condition is essential to prevent air pressure loss in high pressure and high temperature conveying systems.
Rotary Airlock valves Rotary Airlocks are used worldwide throughout a large variety of industrial and agricultural bulk and specialty material handling systems. We specialize in the design and manufacture of custom built rotary airlock products that can immediately improve the safety, reliability and efficiency of your feeding and metering operations compared to other rotary valve brands.
Why choose a Prater Rotary Airlock?
After years of engineering and manufacturing rotary airlocks, we consider ourselves proven experts on the various rotary airlock and valve designs available to our customers. We understand that temperature, pressure, size and construction plays a very significant role in processing various materials which is why all of our rotary airlock valves are carefully machined for those unique specifications. Each of our rotary airlocks can be individually customized to your exact processing specifications to ensure optimal, reliable and worry-free operation that meets your precise needs.
Our airlocks have an innovative larger vane pocket design that allows up to 50% more volume which enables the rotor to run at lower speeds than other manufacturers' rotary airlock and valve feeders. Pair this with our exclusive self-adjusting packing glands and you have a rotary airlock valve that provides minimum air leakage, a longer life, less maintenance and a higher return on your investment.
138 total views, 1 views today