ETO Sterilization Manufacturer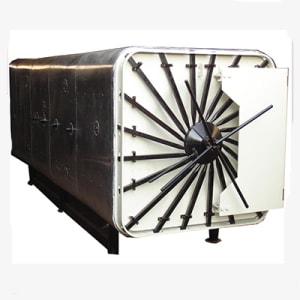 The ETO Sterilization are commonly used to sterilize the pharmaceutical equipment and medical devices. For the industry like medicine, an extra care should be taken for the process. Abster Equipment manufacture and export wide range of ETO sterilizers. They are also used for the instruments or items sensitive to heat. Some materials are sensitive for moisture too. So, they also could be sterilized with the ETO sterilizers, ETO Sterilization. They are available with small bench top sterilizers to large rooms. They are used for many industrial applications, but mainly used in the plastic and pharmaceutical industries. It is also extensively used for the food and spices. The items like vessels, needles, syringes, surgical instruments are to be sterilized with ETO sterilizers. Thus, it is used in the hospitals and health centers for the effective prevention of the biological contamination. Material of construction is depends upon the applications either it is used for the medical devices or for the food and spices. Temperature, pressure and RH are the significant factors for the ETO sterilizers. Our sterilizers are passed through stringent testing on various parameters and fulfill all international norms and conditions.
our company is being accomplished to provide robust and durable runs of sterilizers. We as well offer other ranges of sterilizers like Double Door ETO Sterilizer, ETO Sterilizer Manufacturer, Surgical ETO Sterilizer, Clinic ETO Sterilizer, Tabletop ETO Sterilizer.
ETO STERILIZER FEATURES
100 % ethylene oxide, effective sterilization
It is provided with conventional hinged doors
Automatic sliding door options on demand
Centrally locked manual doors
Reliable sterilization
Fully automatic controls
It is provided with alarm systems
Easy to install, easy to operate
Low maintenance
ETO STERILIZER APPLICATIONS
Medicine
Laboratory
Hospitals and health centers
Food and beverages
Spices
Pharmaceutical
Chemical
Microbiology
The sterilization process is fulfilled in three steps. The process contains preconditioned phase, the actual sterilization phase and post sterilization phase. By the procedure a by-product ethylene glycol (formed by the ambient humidity and ETO) and ethylene chlorohydrins (formed by chlorine containing material and ETO) are formed.
The ethylene oxide is commonly used to sterilize objects which are sensitive to the temperature more than 60° c. it is also used for the sterilization of the instruments which are sensitive to the other methods. The ETO sterilizers are proven very effective instruments for the objects which cannot be sterilized for more time.
129 total views, 1 views today